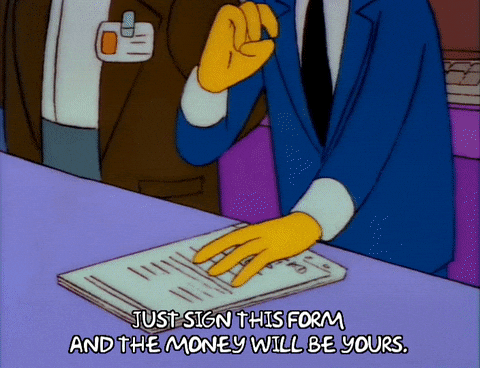 Is it a good idea to re-list with the same agent who failed to sell your home the first time?  Its a reality that many times, most sellers who have listed their homes, find themselves without a sale.   Its an incredibly frustrating experience because it halts all the plans of the home seller, and if you are looking to buy another home, it increases the price you will pay for that next home due to appreciation and interest rates rising.
So, before you re-list with that same agent, here are some factors to consider:
Of course, there could be many reasons why a home fails to sell; however, the blame typically falls on the Realtor who had the home listed.  But how do you really KNOW if the reason for the failed sale is due to your agent and not some other factors?
The number one reason homes fail to sell is the price.  So, let's be honest …. WHO set the price of the home?  Was it the real estate agent or was it you, the home seller?  If it was the agent, did he/she provide you a reason why this price was recommended?  And I don't mean the typical "CMA".  A Broker's Opinion of Price (BPO) should give you not only the recent sales comps, but also show you how and where adjustments were made in valuation for the various amenities, upgrades, etc, that the comparable homes had that yours home did or did not have.
Did your agent tell you the typical number of days it takes to sell a home in your subdivision/area?  And if so, did you list long enough for the marketing to work?  And if the agent, did not tell you, you may have not given the property enough time on the market to attract a buyer.
And since I mentioned 'marketing', that is the biggest factor in whether or not home buyers see your home!  What kind of marketing did you last agent do?  Did they shoot photos?  Were they HD photos taken with real professional cameras or cell phone shots?  And yes, I am aware that the newer cell phones can take great photos, but they don't provide the depth and width it takes to showcase your home.  It also limits the amount of post-editing that can be done to the photos to truly enhance your home.  No home buyer wants to see a picture of just your cabinets or your couch when the rest of the room is cropped out of view.  Remember, your photos will end up on Realtor.com, Zillow/Trulia,  YouTube, Broker and or listing agent's website, social media, and if they syndicate to other real estate sites they will end up there as well.  If the photos are not engaging, buyers will click right by your home in search of one that is appealing to their visual senses!  If your prior agents marketing photos were not good, then chances are the rest of their marketing was probably sub-par.
Did your agent keep in touch with you during the listing period?  Or did you only hear from your last agent when it was time to re-list? When we are called by frustrated sellers after a failed home listing, that is the number one complaint we here.  Communication is essential to selling a home.  Remember, this is a team effort that includes the home owner.
Did you get feedback after showings?  Was there a discussion about re-pricing the home based on those showing feedback comments?  Let's face it, we are all a bit jaded when it comes to how we see our homes.  But what matters is what actual buyers think about your home.  Adjustments must be made to various factors to compensate for buyer feedback.
Did your last agent do video marketing? Did the video highlight more than just the 4 walls and exterior of your home? Did it show the community  and subdivision amenities?  Here in the Dunnellon and Ocala area, we have a lot of farms.   Did your last agent show an aerial flyover highlighting the various aspects and amenities of your farm?
These are just some of the factors you must consider before you re-list with the same agent.  If an agent is not doing what it takes to sell your home, why would you expect a different outcome the next time around?
Remember, the agent you choose to sell your home DOES make a different.  Choosing the right agent is more than name recognition, its the agent with the right tools for 21st century marketing.  Call us today to discuss other factors that you should consider because it may be time for a change in agents.